Back to Events
Event Details
Want a great time while doing good for the community?
Sign up now for this AAGO Foundation Fundraiser for Charity!
Come out to this year's Golf Tournament and have a great time while golfing and networking. If you haven't heard, we have moved the tournament to a new fantastic location that also has a hotel on site! Here is a link to their website:

http://www.rosenshinglecreek.com/

If you are interested in an overnight stay, we are sorry to say that at this time the event hotel is booked however, we have been offered a discount on hotel reservations at the nearby Rosen Inn Pointe Orlando for our Golf Tournament attendees. They have asked us to pass this message along:
"There will be a $89 plus tax based on availability room rate available for any out of town guests if they would like to stay here. All they would need to do is call 800-999-8585 for reservations and request the "Apartment Assn of Greater Orlando" rate or the booking ID of ID 65728.and mention they are with the AGGO Foundation Golf Tournament to book under that rate."

Click on the "Registrations Options" button above to sign up as a Player either as a single player for $125, a twosome for $250 or a foursome for $500.
or Contact Dominica Hurst at Dominica@AAGO.org for more information.

This is going to be a great time with fantastic people having loads of fun! There will be a 50/50 Raffle and plenty of great moments to share.

The best part of all is that all proceeds will go to helping others in need because this is an aago foundation charity event!
For any other questions please Email Dominica (Click Here) All proceeds from this event go to those in need through these following Charity Partners:
Click on the link below to go to the Foundation's FaceBook page
Agenda
October 27
6:30 AM - 7:45 AM

Registration, Raffle Tickets & Breakfast

7:45 AM - 8:00 AM

Welcome & Player Instructions

8:00 AM - 8:00 AM

Tee Off Time
For More Information: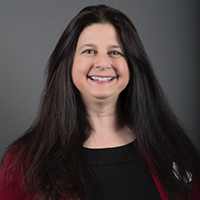 Dominica Hurst